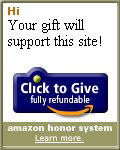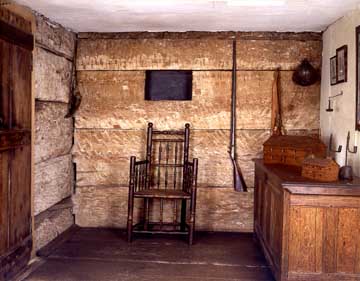 Data
Portal To The Scribner Master Database and Narrative Family Reports
We offer here a master family database for the descendents of John Scriven of Dover, New Hampshire, and a separate database for the descendents of Benjamin Scribner of Norwalk, Connecticut. We have also begun adding narrative, sourced family reports.
The John Scriven database has been compiled and graciously contributed by Ray Scribner, who has had extensive input from many branches of the John Scriven descendents. Ray Scribner's database is considered the most authoritative source of family data on this particular surname study available, and we thank him greatly for contributing his data for our use. We hope that by providing this data set, that we can resolve many of your questions, and coordinate our understanding of our family history in a meaningful way. And, if by reviewing this database you find that we are related, welcome cousin! PLEASE let us know of your existence, and your connection to our family by filling out an entry in the Scribner Database. We eventually hope to offer information for other Scribner lines in America.
The Benjamin Scribner dataset has been contributed by Robert Davenport. He may be reached by e-mail.
DISCLAIMER:
These databases are a compilation of information obtained from multiple sources over which we have no control; we disclaim all liability -- whether direct or consequential -- for information posted on this database. We have made significant efforts to ensure that no private information from living persons is displayed here. It may be possible that we have living persons listed, but to the extent Scribner Families has identified such individuals, their private information has been withheld. As part of that effort, we employ software that includes a privacy filter, striking all information for individuals who may still be living and substituting "private." In addition, we are in the process of substituting "living' for given names of all known potentially living persons in our database. If a specific issue is brought to our attention, we will update privacy information for any individual in our files. Removing information on living individuals is a courtesy on our part; most information on living individuals contained in a GEDCOM can also be found at numerous locations on the Internet and in such easily obtainable documents as credit reports. Nevertheless, we are seriously concerned about preservation of privacy and will take all reasonable steps to ensure privacy of living individuals.
Ray's Scribner's new database update has been loaded. Go take a look on our data page. This is a MAJOR update:
The January Update increases the Scribner Family Database by 10%. There are numerous corrections and additions in it, however, the majority of the material has to do with the descendants of John and Elizabeth (Cloyes) Scribner's daughter, Mary (1702-1756), who married Thomas Gordon, Jr. (1701-1772). The main family lines included in this descendancy are those of Thomas and Mary's sons: Daniel (1732-1764) and Abigail (Judkins) Gordon; Thomas (1742-1819) and Dorothy (Gilman) Gordon; and Scribner (1744-1817) and Hannah (Marston) Gordon. Included are the descendants of Philip (1764-1831) and Lovey (West) Judd of New Hampshire and Strafford, Vermont. These lineages are followed from the 1700's into the 1900's.
Click the button below to enter the John Scribner database.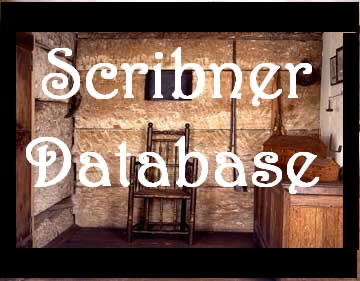 We will attempt to update the database quarterly. The current database was updated on:

12/12/2011

Click the button below to enter the Benjamin Scribner database.

The current database was updated on September 15, 2003.
Narrative Family Reports:
We have also begun writing narrative family reports, based in large part upon the database provided here by Ray Scribner. Click a link below to go to a report.
Generation 1: The Family of John Scriven

The tool we used to create this database was a gedcom-to-html program:

We owe a debt of thanks to Perry Lowell for researching the various software options and selecting this one. As I am sure you will agree when you view our data, this is a very sophisticated and graphically-appealing program, and I think her choice was a very astute one!
We will update this data on a periodic basis as changes warrant. Between uploads, we will post known changes to the News Page. As time permits, your webmaster will begin to link the existing images, biographies, and archives to the dataset, organized by family group.
If you are a Scribner researcher, and have data to add, questions, or inquiries about the content of the data posted here, please e-mail Ray Scribner directly.
You may also contribute additions for posting to Scribner News by filling out a feedback form.
Any questions about this website, other than content of the data, should be addressed to: webmaster@scribnerfamilies.org, or submitted on the feedback form.
Images Links
[Outline Descendent Ordered]
John Scriven & Mary

John Scribner, Sr. & Elizabeth Cloyes

Edward Scribner, Sr.

Captain Daniel Scribner & Elizabeth Taylor

Daniel Sampson Scribner, Sr.

Aaron Scribner, Sr.

| | |
| --- | --- |
| | Aaron Scribner, Jr. |

Edward Scribner ["The Pioneer"] & [???]

| | |
| --- | --- |
| | Lieutenant Daniel Scribner & Sarah Goodale |

Edward Scribner ["The Pioneer"] & Sarah Taylor

John Scribner [2d]

Tristram Robinson Scribner & Mehitable Hearl

John Scribner & Elizabeth Warren

John Henry Scribner & Mary Ann Flye

| | |
| --- | --- |
| | Frederick Warren Scribner & Edith May Schwartz |

Samuel Scribner, Sr. & Sarah Bucknell

John Scribner & Sarah Marshall: John Scribner, b. 29 Dec 1764; d.17 Oct 1825; son of Samuel Scribner & Sarah Bucknell; wives: Sarah Marshall & Hannah Taylor.

Hannah {Taylor} Scribner, 2nd wife of John Scribner, b. abt 1772; d. 6 Sep 1835.

Samuel Scribner: son of John & Hannah (above); b. Jan 1793; d. 1 Aug 1843; wife: Sarah Powers Harmon.

Sarah {Powers}{Harmon} Scribner, wife of Samuel; b. 3 Nov 1801; d. 8 Apr 1846

| | |
| --- | --- |
| | Sarah M. Scribner, daughter of Samuel & Sarah, b. abt 1825; d. 14 Dec 1836. |
| | Naphthali Scribner: son of Samuel & Sarah, b. abt 1816, d. 9 Oct 1842. |
| | Charles E. Scribner: son of Samuel & Sarah, b. May 1840; d. 1 April 1841. |
| | Sarah M. Scribner, daughter of Samuel & Sarah, b. Dec 1838; d. 21 Jul 1843. |
| | Charles N. Scribner, son of Samuel & Sarah, b. Apr 1842; d. Jul 22, 1843. |
| | Rowell Scribner & Ruth Coffin |

Edward Scribner, brother of John [above], b. 12 Aug 1766; d. 24 Mar 1804; son of Samuel Scribner & Sarah Bucknell; wife: Mary Ricker.

| | |
| --- | --- |
| | Rebecca Scribner, daughter of Edward and Mary, b. 5 Oct 1796; d. 7 Jun 1815. |

Elizabeth Scribner & Samuel Eastman

Thomas B. Scribner & Hannah Welch

Samuel Scribner, Sr.

[Captain] Iddo Scribner

Iddo Scribner

Iddo Scribner

| | |
| --- | --- |
| | Almina Webster Scribner |

Samuel Scribner, Jr.

Salmacious Scribner

| | |
| --- | --- |
| | James Scribner |